Books
To Get the FREE Monthly Just Raku Newsletter
Just enter your name and main email address below and click join
Privacy Policy - Your email address or other personal information will only be used for this newsletter. It will never be given, rented, or sold to any other party for any other purposed.
Raku is a method of firing pottery (see pictures below). Each piece is fired in a kiln until the piece reaches about 1800 F. The piece is removed, with tongs, while red hot and place in a metal can with a combustible material, like paper or sawdust. The combustible material ignites and the fire and smoke react with the glaze to create very unique and unpredictable colors, lusters, and patterns. (see Gallery.)

Each piece of Raku is a one of a kind work of art!
Raku pieces are not suitable to hold liquids but can serve well as candy dishes, potpourri pots, holding any dry material, or just for decoration.
| | | | |
| --- | --- | --- | --- |
| Just Released! | | Raku Beads | The above two great books on Raku pottery and can be ordered by clicking on either picture below. |
Some pictures of the firing process.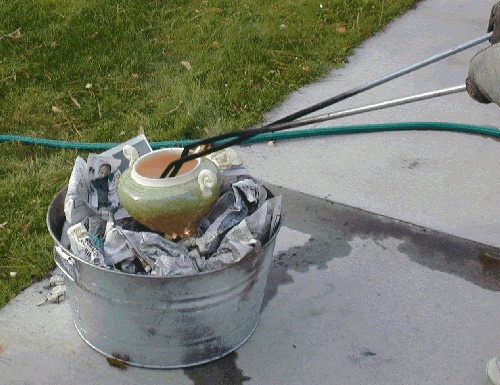 Piece fresh from kiln and being placed in reduction chamber with newspaper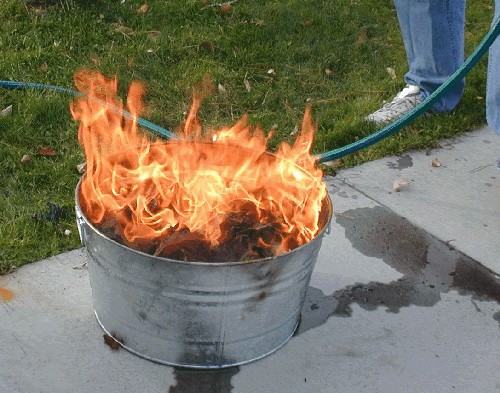 Newspaper immediately ignites and creates reactions with the glaze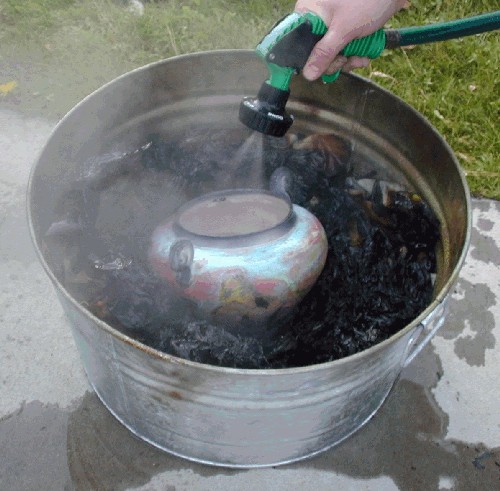 The piece is quickly cooled with water mist to "freeze" the colors.